So maybe I'm throwing a little shade here, but honestly this seems to be 2019's TROPE OF THE YEAR.
Even in all these fictional fantasy worlds, girls are still being oppressed and having to dress up as dudes to get equal opportunities.
Helloooo, politics.
Don't get me wrong, I'm all for this trope when it's done right – and I'm really interested to see how the authors all do it differently.
I'm just genuinely surprised they've all managed to pick a trope-of-the-year and stick to it.
This post will barely touch the surface on how many 2019 books are incorporating this trope, as these are just some of the ones I've heard of.
As you can see, my list is quite extensive so let's get into it…
Sky Without Stars by Jessica Brody and Joanne Rendell
I've mentioned this one a thousand times on my blog already because I am obsessed, but I haven't specifically talked about how the trope comes into play, so now is the time!
If you don't already know, Sky Without Stars is a Lis Miserables retelling set in space. It has everything from our precious baby Cosette to our queen-of-the-streets, Eponine. They have different names, of course, but if you have any idea what the original story is like, you know who everyone is supposed to be.
So: Eponine. Chatine, in this book, is our street-urchin. She dresses as a boy to avoid harassment, to avoid the consequences being a female in this world brings (such as being forced to sell her blood and her body) by changing her identity and donning a persona.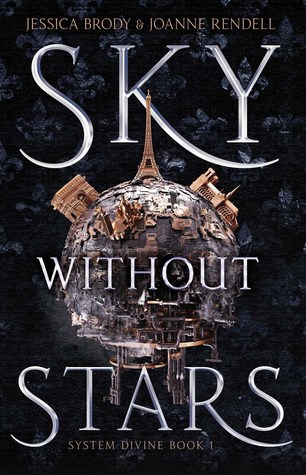 Crown of Feathers by Nicki Pau Preto
New book, same old story.
Females are oppressed, girls aren't good enough.
We all love Mulan, and Crown of Feathers takes strong inspiration from our favorite Disney gal, when our protagonist Veronyka dons her disguise to be allowed into the rebel army.
Of course, the rebel army is desperately in need of more people to fight for them. But you know, NO GIRLS ALLOWED.
Hmm. Makes total sense.
Veronyka becomes Nyk, penetrates the rebel system and trains to become a famed phoenix rider, aided by her supreme magical prowess.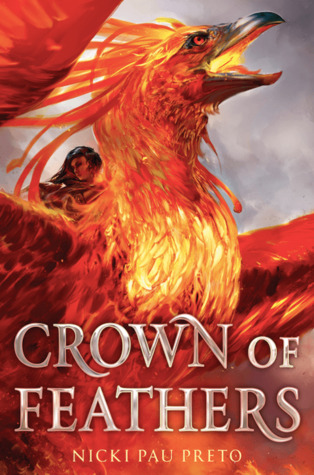 We Hunt The Flame by Hafsah Faizal
I haven't read this one yet so I can't comment much on the story but it's right there in the synopsis:
Zafira is the Hunter, disguising herself as a man when she braves the cursed forest of the Arz to feed her people.
Because of course, you can't go into a cursed magical forest dressed as a girl.
And your starving people certainly wouldn't accept the food you hunt if they knew you had long hair and female bits.
Ew.
To Best The Boys by Mary Weber
Now the whole plot line of this story is that education is only for boys.
Girls are trained in wifely duties, despite the fact male scientists have been researching for years to try and stop a deadly plague – stars forbid they consider a woman might have an answer.
So of course, bright old Rhen dresses up as a guy and heads off to win an all-male scholarship to some high-up tooty-fruity college.
Spin The Dawn by Elizabeth Lim
In this one, the King wants the heavens themselves sewn into an outfit, so he hosts a sewing tournament for male tailors to prove their worthiness and test who will be able to do the impossible.
But of course, Maia doesn't get invited. So she takes her father's place.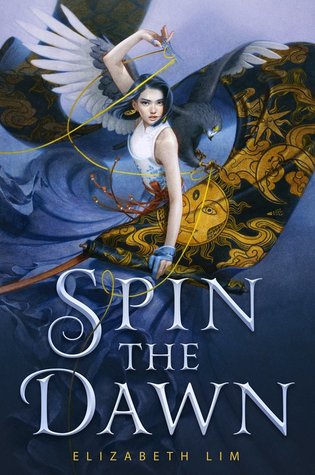 Sherwood by Meagan Spooner
This Robin Hood retelling takes place after Robin dies, and his bethrothed, Maid Marian is the one who bring justice to the poor, steal money from the rich and cause trouble for the Sherrif and his commander, Guy. All whilst dress up as her dead intended. She can't commit crime in her own name, after all. So why not steal someone's who isn't using it?
So, are you seeing a common theme between all of the above 2019 releases? I'm sure there are many many more that I haven't even heard of, but I thought I'd bring up some of the most anticipated releases – those with big author names, expensive marketing campaigns and gorgeously designed viral (in the book community) covers that introduced us to the book.
As I haven't read most of the above books, I can't describe whether the trope is done well, but I do want to say this as a future warning to authors:
This trope can be incredibly transphobic, if not written correctly. Be aware of the people you could be hurting if you think you should join in with this fad.
It's all well and good that fictional girls can dress up as boys and get no shit for it, but as soon as we start thinking about how people wanting to dress appropriately for their gender in the real world gets them blacklisted, we need to remember to be careful and remember how harmful tropes such as this can be. Protect vulnerable readers. Be careful out there, my loves.