Sci-fi has never been my genre. Every book is a hit or miss for me, and it'll either become one of my greatest loves or be DNF'ed within 50 pages. I thought it could be pretty fun to go over some of my YAY books and some of my
PLEASE MAKE IT STOP
books. I'm going to get pretty harsh here, so I'd like to add that I don't mean this as an insult to any of the 'nay' book authors, or as an insult to anyone who does actually like them. I'm not here to attack anyone. You are allowed your opinions, and I am allowed mine! I'll be serving some tea here, so start putting the kettle on!
LAST OF HER NAME BY JESSICA KHOURY
HIT
This was
nothing
like the Anastasia movie, but that really didn't seem to matter. Jessica Khoury has managed to take the story and make it her own, bringing in magic and worlds galore. Also: Pol. I would give my life for him, quite honestly.
HEART OF IRON BY ASHLEY POSTON
MISS
I barely made it to 50 pages for this one before dropping it like a hot rock. For me, this was a perfect example of an author trying to write in a genre that just isn't their strong suit. I will always adore Geekerella, though.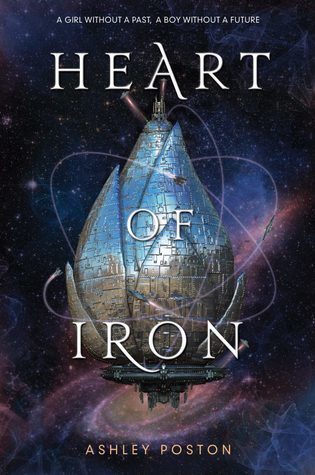 SKY WITHOUT STARS BY JESSICA BRODY AND JOANNE RENDELL
HIT
There was no singing and dancing in this one, but I found my heart beating along to a rhythm of love throughout. This book is a CHUNKER but I flew through it faster than a spaceship with the power to warp into lightspeed.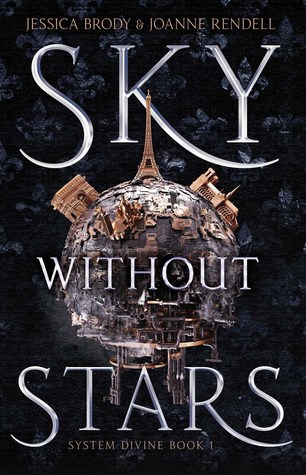 HONOR AMONGST THIEVES BY RACHEL CAINE
MISS
Honestly there was
nothing
redeeming about the start of this book. I don't even think I made it 20 pages in, which is criminal for me. I try and give every single book 50 pages but I just couldn't do it. There was nothing that made me want to keep turning the pages so I just… didn't.
CINDER, SCARLET, CRESS AND WINTER BY MARISSA MEYER
HIT
This series is a YA staple and I loved it before I knew that science-fiction would become my worst enemy.
ZENITH BY SASHA ALSBERG AND LINDSAY CUMMINGS
MISS
This was the book that I wanted to like the most. I wanted it to be above a 5 star and I wanted to hand Sasha my heart on a silver platter. I love her and I wanted to love her book but… meh.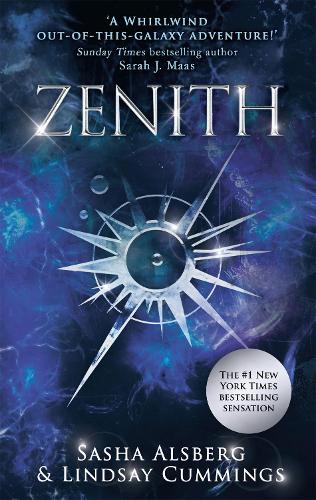 THESE BROKEN STARS BY AMIE KAUFMAN AND MEAGAN SPOONER
HIT
I read this one back when my reading life was dominated by YA fantasy (which it technically still is), and I was very pleasantly surprised. It made me want to pick up everything Amie and Meagan have ever released so I'd say I left feeling pretty positive about their writing styles.
ZODIAC BY ROMINA RUSSEL
MISS
This book had the potential to be my everything. I fell in love with the Zodiac when I started reading the Fruits Basket manga roughly 10 years ago, and I wanted so badly for this book to fill the void in my heart. It wasn't
awful
, and could have almost been a 'hit'. But there was just something so 'meh' about it that I know I won't be picking it up again. Though I haven't removed it from my shelves yet, so maybe it'll get another chance. Only because it's really pretty.
ALIENATED BY MELISSA LANDERS
HIT
A total cover-buy, one that was meant to get me out of my hangover caused by These Broken Stars – and it totally did. These two books are quite similar, in a way, but different enough that I don't imagine them as copy-cats. I really loved this gooey alien romance.
UNEARTHED BY AMIE KAUFMAN AND MEAGAN SPOONER
MISS
I'm all kinds of torn up over this one. It was a passable 3 star read, but I just won't be picking up the sequel with any severe haste. And if a book doesn't motivate me to pick up the sequel, was there really any point to me reading it?
ILLUMINAE BY JAY KRISTOFF AND AMIE KAUFMAN
HIT
A uniquely satisfying science-fiction, Illuminae broke the walls of expectation and completely hammered its way into my heart. I wasn't expecting to enjoy it as much as I did, imagining that the formatting would be too confusing and wouldn't allow me to connect with the characters as much as I usually like to. That was not the case.
THE MAZE RUNNER BY JAMES DASHNER
MISS
Hard, hard pass. I despise these books more than any other. The writing was bland, the story unenjoyable. I don't understand how it ever got so popular. Please put this one back in the grave where it belongs.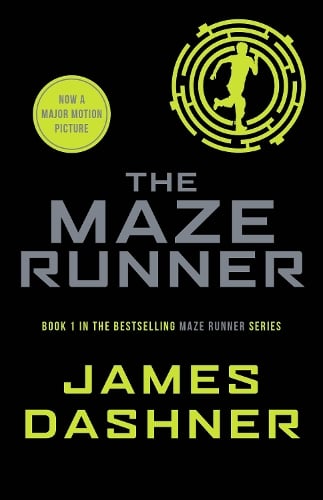 DEFY THE STARS BY CLAUDIA GREY
HIT
Hit… I think? Another grey one for me, but as I didn't hate it
and
I eventually want to get round to the sequels, that's a green light for me. I had no expectations going into this one so it could just be a relatively decent book without disappointment.
THE FIFTH WAVE BY RICK YANCEY
MISS
How truly disappointing. With the hype around this one, I trusted my peers and bought the entire trilogy in one go. Big mistake. Money wasted, time wasted.
THE LUXEN CHRONICLES BY JENNIFER L ARMENTROUT
HIT
I figured I'd finish this list on a very high note, with my favourite alien books. Jennifer is my auto-buy author, the writing love of my life. I will devour anything she writes and the Lux books are no expectation. I adore the characters and the plot, adore the worlds she builds with ease. Sure, the covers are a trash-fest but that isn't enough to put me off.
SO. Are any of my misses your one true love? Which should I give another chance?