March has been the month of retellings for me.
Not only have a read a bunch (which I'll talk about more in my wrap-up!), but Harper360 also sent me both Romanov by Nadine Brandes and Sherwood by Meagan Spooner in exchange for review.
As a result, I thought I'd do something fun and go through some of my all time favourite retellings – and hopefully put some books on your radar that haven't been previously!
---
1) A Touch of Gold by Annie Sullivan
Gold is meant to be a blessing, not a curse.
This gorgeous book is a gripping retelling of the King Midas legend that strays from the original, bringing in loveable pirates as we sail across the seven seas in search for stolen treasure.
2) To Kill A Kingdom by Alexandra Christo
No one alive has ever heard a siren singing.
My number 2 spot is taken up by the dark Little Mermaid retelling that released last year. As a UK YA author, Alexandra has a special spot in my heart, and so does my copy of TKAK. It also helps that her writing is stunningly flawless.
3) Sky Without Stars by Jessica Brody and Joanne Rendell
I'm seeing the moons for the very first time.
I've successfully managed to talk about Sky Without Stars in every single blog post since I read it in February. I have no regrets. It's Les Miserables IN SPACE.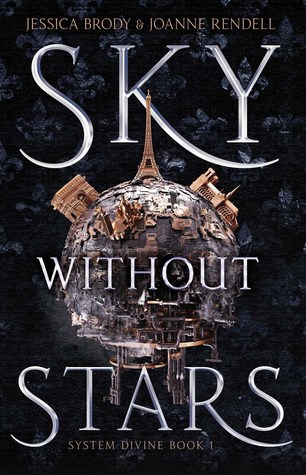 4) Heartless by Marissa Meyer
At least the cakes are sweet, because I'm certainly not.
There should be no surprise that Marissa Meyer made it on my list. I love pretty much everything she's written and Heartless is no exception. This Alice in Wonderland retelling had me spinning down the rabbit hole of obsession.
5) Cinder, Scarlet, Cress & Winter by Marissa Meyer
I COULDN'T JUST CHOOSE ONE. I tried, but each book focuses on different characters who I love equally – and none of them alone would make the list. But all together, they are an incredibly collision of power couples and the series is one of my favourites. I really need to do a reread.
6) Hunted by Meagan Spooner
I know how to fight. I know how to kill. But this creature is my hardest target yet.
Another Beauty and the Beast retelling! Meagan is one of my favourite writers and I'm just waiting for Sherwood to release by obsessing over my love for this book. I listened to Hunted on Audible and I absolutely flew through it. I have since obtained a SIGNED physical copy.
7) Uprooted by Naomi Novik
Our version of the dragon never eats the girls he takes, but he doesn't return them to us. Not the girls we know, anyway.
SURPRISE! It's another Beauty retelling (I'm not lying when I say I'm addicted to the best Disney movie).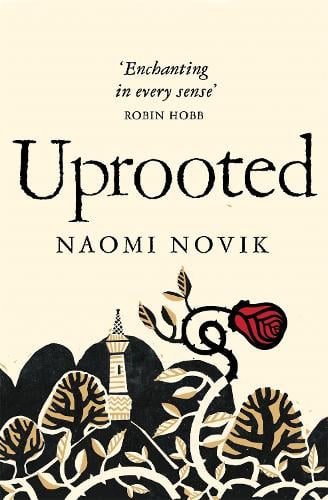 8) Geekerella by Ashley Poston
Conventions are meant for meeting celebrities, not a stuck-up broody boy who seems to be everywhere. 
I absolutely adored this real world retelling of Cinderella, mainly because it features a geek who goes to conventions. If that's not me, I don't know what is.
9) Last of Her Name by Jessica Khoury
The system has complete control of everything. Gravity controls the stars and their movements, and the Union controls the people. Everything has its place. But apparently I'm at the top of it all.
As I mentioned earlier, this is a brand new Anastasia retelling. I'll be reading another one soon (Romanov, thanks Harper360 for the ARC!), but I'll find myself comparing it to the beauty of this one. I feel a little bit bad about it, but hopefully they are different enough that I can adore them both. Last of Her Name is set in space many years in the future. So at least that's different to the original already.
10) Bloodleaf by Crystal Smith
I'm meant to be a princess, but as I arrive into the city of my bethrothed, filthy and without my entourage – I find that I can be someone different. Someone better.
I've never read The Goose Girl so I can't give any advice on whether this book is anything like it, but I enjoyed it more than I was expecting. Yes, it had been on my anticipated list for a while but I wasn't expecting it to make my top 10 favourite retellings of all time. I guess I should be happy! Maybe I should read The Goose Girl.
---
It was incredibly difficult to chose only ten, especially as a collector of retellings. Cruel Beauty was begging to be on this list, and The Wrath and The Dawn was held off purely because I haven't read the sequel and I read the first book a few years ago and I remember nothing apart from the fact I enjoyed it. I don't even remember how much I enjoyed it, but I'm sure a reread would confidently put it back on this list.
If I had the time.
Out of curiosity and desperation for more recommendations, what are some of your favourite retellings?