The weather is changing and so (hopefully) is my organisational skills. Which means that you're seeing this post reasonably on time and I'm secretly very proud of myself. Not for having a great reading month though – I've had 2 group projects (excuses, I know) and about 5 different brass band events, resulting in a very small list this month. Small for me, anyway.
Seven books is actually kind of impressive, all things considering.
But as someone who once read 31 books in 30 days I feel that University is drowning me and in the evening I just crash, too exhausted to hold my head up and read. And if I do have the energy? My attention span keeps me entertained for 50 pages at most – and then I get distracted. Again I was actually going to be reading right now – but I'm procrastinating.
SO POST TIME IT IS.
Book 1: Jack of Hearts.
Penguin Random House blessed me at the beginning of this month by introducing me to Jack. Subjected to gossip, high school scandals and an outrageously (in the best way) successful sex life – he's used to being talked about. In the bathrooms, in the corridor; to his face. So when he partners up with his best friend in crime to write a sex advice column, Jack isn't prepared for the onslaught of questions he receives. Or threats. He especially doesn't expect an irrational stalker to start leaving 'love' letters in his locker. He is victimised, traumatised and blackmailed and I would do anything for him. STOP HURTING MY BABY.
Book 2: Pride by Ibi Zoboi
This revamp of an old classic collides a grumpy handsome (very rich) neighbour and a lively, soulful girl from the hood. One who's in love with poetry, her family and her future. One who won't let some cute-faced heartbreaker take her dreams away.
Book 3: Bring Me Their Hearts by Sara Wolf
I can't describe how much I adored this book, from the cover to the contents. I had it pre-ordered on Audible, and I dived straight on in aND I WAS HOOKED. Sure, I started it in September but I finished it in October so I'm counting it here. Featuring a strong, slightly sadistic but entirely sweet and loveable female character – Bring Me Their Hearts is a battle for morals against freedom. Whilst also trying to steal someone's heart, Zera has a lot to fight for.
Book 4: Give The Dark My Love by Beth Revis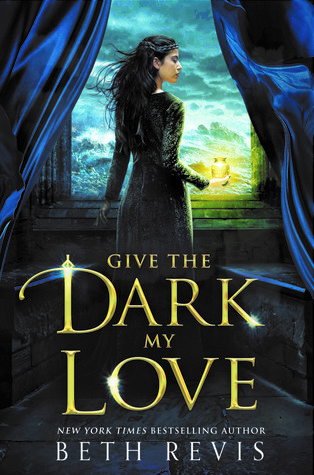 I'm kind of cheating with this one, because I techincally haven't finished it. It's a chunky audiobook but I'm listening to it pretty rapidly. Alchemy and sickness in a fantasy novel? Sign me up! I also have a physical copy on the way, so I know I'll speed read it as soon as I have that, and by the end of October – I'll probably have finished it. PROBABLY.
Book 5, 6 & 7: Stalking Jack The Ripper, Hunting Prince Dracula and Escaping from Houdini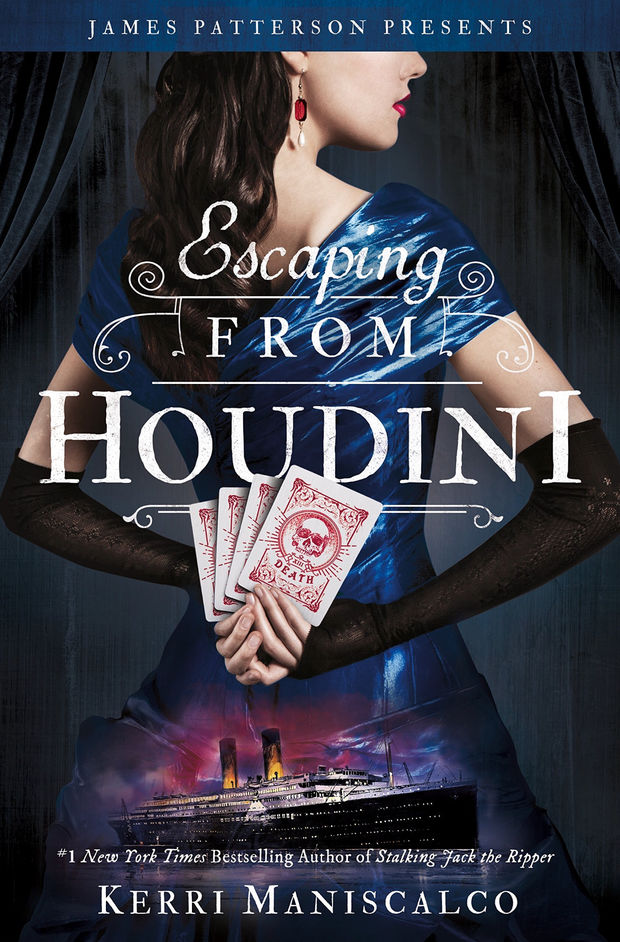 I committed myself to a re-read of my darkest favourites this month, in honour of the Halloween season. Whilst not my best time of year (summer is my one true love), I did really enjoy revisiting these babies and then picking up Escaping From Houdini, which only released in September. I have a signed ARC that I like to cuddle before bed.
If you haven't heard of these beauties (FIRST OF ALL: HOW?), Audrey Rose Wadsworth is an expert at smiling, keeping her feelings hidden – and cutting into corpses. A trained post-mortem examiner, she spends her days with frocks at feasts, and spends her nights studying the dead. Despite what her esteemed father orders. Set in the 1800s, this historical fiction explores horror stories, mass murderers and combines them all into one perfect detective novel. Totally not my usual read, but I love it all the same.